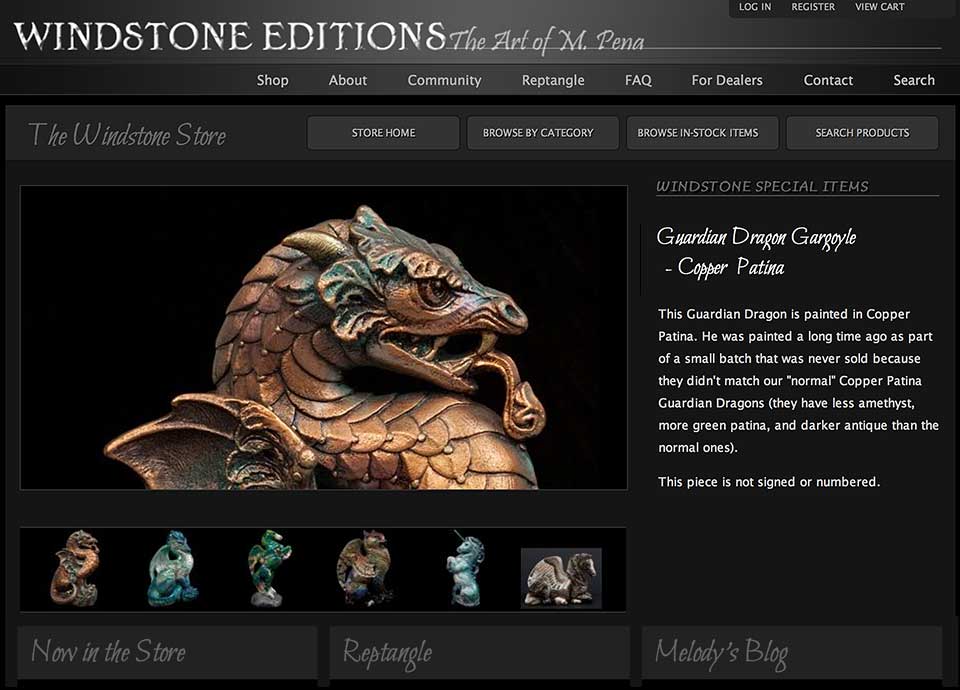 Having been in business for more than two decades,
Windstone Editions
established itself by selling products wholesale to brick-and-mortar retailers. But recent years have brought a transition—most of their sales now take place online. Windstone's original website was a cobbled together combination of technologies with little thought given to its visual design. The site used X-Cart for its online store, phpBB for its forum, Coppermine for its gallery section, and Drupal for the blog, along with a collection of static HTML pages.
The site clearly needed an updated look, along with an organizational overhaul and a content management system. Drupal was the obvious choice. With built-in forum, gallery, and blog modules, it could handle most of Windstone's content right out of the box. And by adding the Ubercart e-commerce module, we could build the entire site inside of the Drupal platform. And, of course, using a CMS like Drupal makes it easy for the Windstone staff to update the site and manage the store (and other site content) themselves.