web design & development
branding • copywriting • content strategy 
graphic design
Welcome
Welcome to Clay Johnson Digital. I make elegant, functional websites for companies and organizations who value clear, effective communication, and appreciate the personalized service that a small design firm can provide.
On this site you can find out more about who I am and what I do, and take a look at some of the work I've created. If you're interested in talking with me about a project, please get in touch.
I do everything that's required to design, build, and maintain a first-rate website. In most cases I build sites from the ground up, but I'm also available to help with particular components. Maybe your structure and content are together, and you just need someone to make it look great. Or perhaps the look and feel of your site is in place, but you need someone to handle the coding. If you just need my services for one or two pieces of the puzzle, don't hesitate to get in touch.
Business Strategy
Your website should do more than just look pretty. What are your business goals, and how will your site help you achieve them?
Brand Identity
Your brand should be identifiable and memorable. You will need a logo and a signature color palette, and your website should be an extension of your brand identity.
User Experience (UX)
Visiting your website should be a pleasant and engaging experience for your customers. The site should hold their attention and connect them efficiently with the content that they're looking for.
Web Design
I'l make your site look great and function smoothly in all browsers, on all devices.
Web Development
I don't just design them, I build them as well. Almost always with WordPress, the world's most popular (and awesome) website platform.
Photography
Why use cookie-cutter stock photography when you can have images custom tailored to your needs?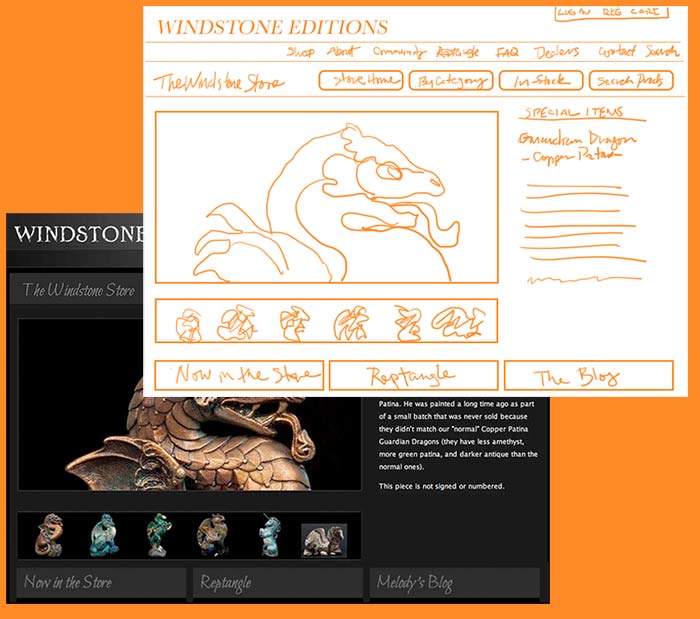 Clay Johnson Digital is a one-person digital design agency located in Laramie, Wyoming.
Creating a website requires a wide variety of skills. From concept development and information architecture to graphic design, coding, and scripting, there's a lot to be done. And the integration of all these parts into a smoothly functioning web presence is no mean feat. Larger web design firms will have separate departments to handle all of these facets of the job; and that can work well. But if one person can take a project from concept to completion there's that much less chance of a communication breakdown or misunderstanding.
My Process
At the start of a project I work with clients to establish clear goals and a well-defined vision before all else. Once we have that focus, we can move forward with the process of developing content, organizing that information, and presenting it in the most appropriate way.
I serve as Project Manager, Creative Director, Technical Director, Graphic Designer, Front-End Coder, and Writer/Editor. And even when a project requires hiring some extra help or expertise, I still keep things small enough to prevent anything falling through the cracks. With a hand (or two) in every part of each site I build, and a vision for how it all fits together, the awesomeness of your site is assured.
Here's a smattering of recent projects. br>
Click thumbnails for project descriptions.
This is not an exhaustive list, but you'll get the idea.
Wordpress

98%

98%

HTML & CSS

96%

96%

PHP

60%

60%

Javascript

50%

50%
Writing & Editing

92%

92%

Adobe Photoshop

77%

77%

Adobe Illustrator

72%

72%

Hosting & Server Setup

90%

90%
Back when Coach K was still in the process of shaping Blue Devil basketball into the program of glory and world dominance it is today, I attended Duke University, where I studied art and art history. For several years thereafter I worked as assistant to one of the great American painters of the 20th (and 21st) century, Robert Natkin.
I then spent a decade in the San Francisco Bay Area, working in graphic design, technical writing, illustration, Mac tech support, and web design. All of the skills one might need to build a website? Yes!
Let's get started

Say Hello!
If you have questions about my services or would like to schedule a conversation, please use the form below.